A week long coaching partnership designed to bring you and your Big Idea from overing (overthinking, overdoing, and overwhelm) to relaxed action and clarity.
WHEN IT COMES TO YOUR BIG IDEA IMAGINE...
Reducing your feelings of fear and overwhelm

Organizing your thinking in a way that provides clarity and a feeling of "getting out of your head"
Integrating your idea with your LIFE so it doesn't feel like an either/or scenario
Experiencing a sense of reassurance that you're neither crazy or on the wrong track!
Gaining insight around the direction you want to be heading and action steps to make that a reality
Giving yourself permission to both take action AND make time for reflection
Reducing your anxiety around the idea you want to bring to life
Fueling your sense of adventure
Learning new things about who are, what you want, and how to make it all happen
Tapping back in to a greater peace of mind
Being creative and joyful about both your projects and who you are becoming
Reviving your sense of hope and possibility that you can do that thing you really really want to do
...and more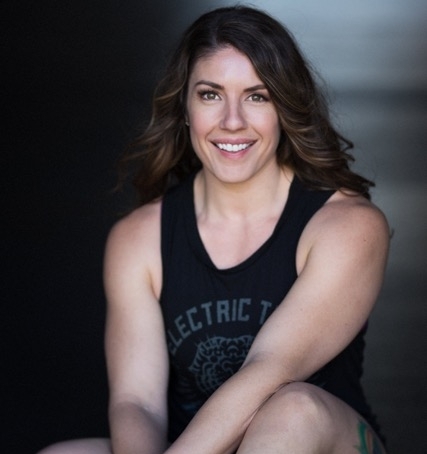 I know what my vision is as a result of this session...
I signed up for the Whiteboard Session with Allegra because it was key to step back and look at the big picture of where I want to go in my business.
As a result of our work together I realized that part of my mission is to meet people on two different levels...the information gathering level and the meaning/synthesizing level. I created some visuals to help me understand different aspects of my business and the levels I want to reach people at and was able to share this vision with different people related to my rebranding process.
My biggest insight is that my business is a living, breathing thing because it's an extension of me...and I'm a living, breathing thing. It's dynamic and organic, and to be truly healthy it must evolve and grow. To stay fixed or stuck to "what was" may appear "safe" on the surface, but that's precisely how my creativity will get stifled.
I definitely walked away with more clarity and feeling less overwhelmed about how to "make sense" out of everything going on in my head. It was really amazing to see it take shape on Allegra's whiteboard.
The Whiteboard Session was a 10 out of 10. Allegra is the only coach I have continued to come back to year after year. That says something.
-Steph Gaudreau // stupideasypaleo.com
The Whiteboard Session is a one week, Unlimited Coaching partnership that kicks off with a TWO HOUR deep dive Coaching Session mapped out over two Whiteboards.
It is NOT another program, course, or list of strategies to add to your to-do list. In fact, this conversation is the OPPOSITE of "more stuff to do". It's a place for you to sort through "all of the things" and zoom OUT from everything you have on your plate.
The unique, visual nature of this session will result in a one-of-a-kind thought map that will allow you to explore the big picture of your thinking in a way that is oftentimes difficult to see when you're in your own head.
A snapshot of your finished thought-map will immediately be texted and emailed to you for reflection, review, and continued inspiration.
A Whiteboard Session is the perfect fit if...
...you have a big idea or vision that you really want to map out and get clarity around
...you've lost the forest for the trees and you want to get fresh insight around your purpose and your WHY
...you're way up in your head and all of your ideas have become a big, tangled mess that is hard to put into words
...you can't quite figure out WHY you're not doing what you keep saying what you want to be doing and you're ready to get unstuck
...your big idea has become overwhelming and you want some help zooming out and breaking things down into microactions
...you spend all of your time focusing on the needs of others and are ready to spend some time thinking about yourself
...you've been wanting some coaching support but aren't ready for a longer commitment
...you need a kickstart
...you'd like a judgement free space to settle out your thought storms, and a big picture view of what you're up to, and some fresh perspective on your current circumstances,
...you're ready to get OUT of your head and IN to action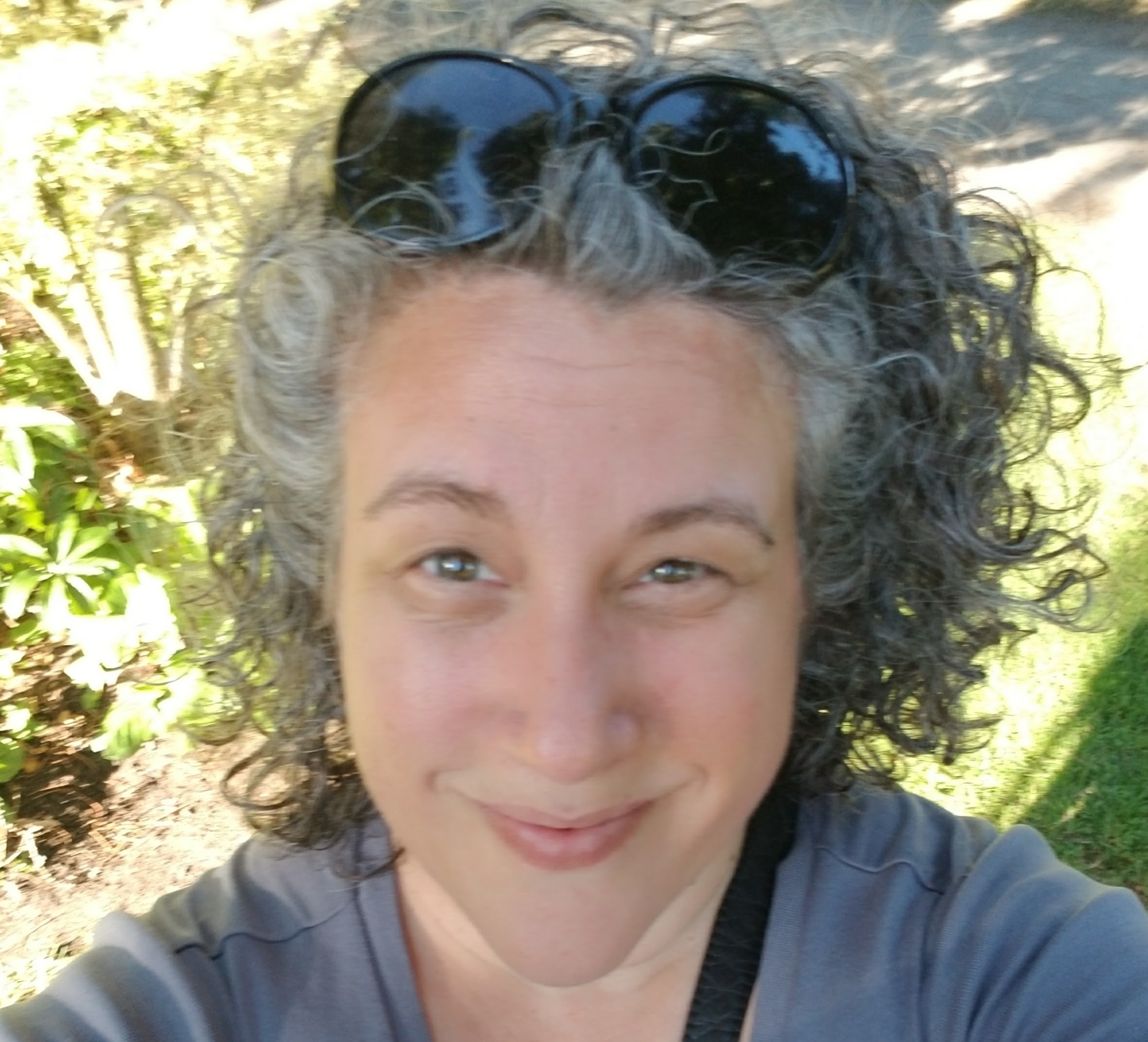 I feel relief to be moving in areas I've been stuck...
Before working with Allegra I was thinking of ways to get everything done, and not actually doing anything. I felt like I didn't know how to talk to people about what I'm doing.
Now, as a result of our Whiteboard Session, my website is up, with content. I have a place to showcase my writing. I have a Facebook group with four members. I am spending less time thinking how to do and more time doing to see what happens. I have people to help me through the legal tech licensing process. I've begun the process of having a local business license. I have notes on future blog posts.
I feel relief to be moving in areas I've been stuck. Relief that it's okay to ask for (even pay for) and accept help. Relief in remembering that it doesn't all have to be done right now, or even right.
I've realized that 1) it's all changeable, 2) feeling inept because I want coaching support is silly - especially if I hope to be a coach one day, 3) doing is not the same as thinking or planning or talking.
All of it was more fun than I'd let it be before.
Zan Ross // zanpowered.com
As a result of this transformative partnership you will...
...find clarity around what you really, really want
...create a set of microactions and experiments to implement during the week following our session
...uncover what you think is standing in your way
...shine a light on your fears and create microactions to move past them
...generate enthusiasm about your bigger picture and next steps
...see all of your thoughts in front of you so you can calmly sort through all the pieces
...reduce overwhelm
...make intangible and unclear ideas specific and actionable
I felt like Dorothy at the end of the "The Wizard of Oz"...
One session with Allegra completely changed the way I viewed my own perceived lack of time and energy: she helped me take a hard look at where they were actually going, and empowered me to reclaim them. As a result of our session I now take greater notice of which downtime activities nourish me and which deplete me.

I felt like Dorothy at the end of "The Wizard of Oz": the answer was in my hands all along, I just needed someone else to help me see it.

There is an art and a science to asking the right questions and helping guide people to their own clear, true answers, and Allegra has that perfect touch - but only if you're truly ready to go there.
Christine Gritmon // gritmon.com
WHAT OTHERS HAVE EXPERIENCED
MAPPING OUT A BIG VISION
Susan, for the first time in a many years, let herself focus on what SHE wants to create next. After a challenging life transition, she was ready to look forward again and took this time to lay the groundwork for her big vision, explore the fine details, and get super honest and vulnerable about what she believes is holding her back.
STARTING A NEW BUSINESS
Julia used her Whiteboard Session to explore her terrexcitifying idea to turn a lifelong passion into a possible business venture. She walked away from the conversation with a solid micro-action plan and within the week was experimenting with new projects and had scheduled multiple client sessions in her new field.
GETTING UNSTUCK AND TAKING ACTION
Dani found clarity around what was REALLY standing in her way and walked away with microactions to start clearing that away. She set a date, time and place for a workshop she'd been conceptualizing and in the days following our conversation Dani took non-stressed-out action on ideas she'd been sitting on for months.
FINDING POWERFUL INSIGHT AND CLARITY
Tina realized that she'd been living from a place of "should" for a long time rather than letting herself relax into what she WANTS to do and create with her time. Together we explored the theme of "aliveness" and what that could look like in Tina's life. As a result of these powerful insights she left the session feeling more grounded, present, and open to whatever ideas show up next.
Allegra has helped me take the next steps...
My biggest insight as a result of our Whiteboard Session is Sharing. Sharing no matter what is showing up. Putting it out there, creating the next project.

I also took action on getting in front of the camera and mixing this with clips and animation. I have a sense that putting one foot in front of the other and following those breadcrumbs (micro steps) will present the next step as I move along. There is no way to figure it all out before hand.

Working with Allegra and the Whiteboard Session helped me see that just being me, on and off camera, is enough. My part is to share what shows up as it presents itself.
-Terry Runyan // terryrunyan.com
The Whiteboard Session was a 10 out of 10...
My biggest insight was that the ideas I uncovered during the session could evolve and change as I continued to discover and uncover along my journey. I walked away feeling like I was absolutely moving towards building a company of some sort, and what I ended up uncovering was that I was free to explore that option while also exploring other corporate world options at the same time. There is no right answer.
As a result of our conversation I made a decision NOT to take an opportunity for advancement at my current company and created an 'ingredient list' that will be a filter for me as I explore career opportunities moving forward.
I really got to a place of deeply understanding that when I truly want something, I'm quick to act on it and don't spend too much time debating whether it's right. When I have trouble deciding, it's usually because I actually don't want that thing to begin with.
The Whiteboard Session was a 10 out of 10. It really got me thinking about just how many opportunities are out there for me.
-Katie Brown
A Snail Mail package BEFORE our session to get you set up for our work together
A 2-hour, deep dive coaching conversation via Zoom. All of your insights, ideas and next steps will be mapped out across two whiteboards during our session and shared with you via email and text immediately after our call.
ONE WEEK of Unlimited Coaching support via voxer, messenger, email, and daily google doc prompts and engagement
A twenty minute wrap up call to cement biggest takeaways and next steps.
A Snail Mail surprise in the weeks following our work
In addition, if we choose to continue our partnership your Whiteboard Session feel will be applied to your longer term coaching investment.
(**Important note. This list shows you what you'll get from me. What you'll get OUT of the partnership, however, rests as much in your hands as it does in mine. Click here for more.)
Next Steps
Your investment for everything noted above and all of the clarity and kickstarting energy you'll experience as a result of it all is $525. To take the first step simply submit the application below and I'll reach out within 24 hours.
Questions before you apply? Please email me directly at allegra(at)allegrastein(dot)com
I was surprised by how easy things felt once I got out of my own head and just started pushing ideas and action out into the world....
Before working with Allegra I felt paralyzed by indecision, but also restless at the same time. I am in the middle of a big life transition away from an unfulfilling corporate job, had several ideas about what to do next, and was finding myself completely unable to overcome my inertia and self-doubt in order to pursue a new path. I very much felt like my wheels were spinning, but I was just sinking deeper into the mud. I was stuck in a lot of black-and-white thinking around my career path, stemming from the opinions and expectations of other people in my life (i.e. success looks like X, anything outside of that is failure). And I had pigeon-holed myself into the concept that there were only two paths when faced with indecision: impulsive, almost manic decision-making that would ultimately lead to burnout, or analysis paralysis due to a lack of a clear "best" choice. Basically, I had tangled myself up in knots and had completely drowned all creative instinct in the process.
My biggest insight during our week of partnership was the fact that there is a whole world out there between the extremes of Forbes List success and dirtbag failure. Also, that maybe not everyone has a capital-P "Passion" that is waiting to be released - I might have 5 ideas that all feel equally compelling, and there isn't a right or wrong choice. And that's ok.
I was very valuable to uncover the functional middle ground between analysis paralysis and burnout-inducing impulsiveness. By challenging the false dichotomy I had created around these two concepts, Allegra helped me recognize that there is a whole world of options that exist between those two places. Just because I don't have a fully-baked plan ready to set into action doesn't mean I'm necessarily being impulsive or careless--that's just the nature of how things unfold, and it's ok to walk into something with the intent of trusting the process. I also really valued the push to just take micro actions and then reevaluate, rather than feeling like I had to be "all in" from my first move.
As a result of our work I did some early stage branding for my new floral business, including buying a domain and creating business cards. I also reached out to a few early client prospects, set up a wholesale supplier account, and signed up for two local floral design classes. Lastly, I initiated a partnership with a friend with the intent of starting a flower farm next year, and began research on small-scale organic farming techniques.
I definitely feel more confident because I am learning that there isn't really a "right" way to do this, which also means there isn't a wrong way. I feel more open to creativity and opportunities, and feel like I am able to be in control of this process.
- Claire Koch // instagram.com/clairelikesflowers/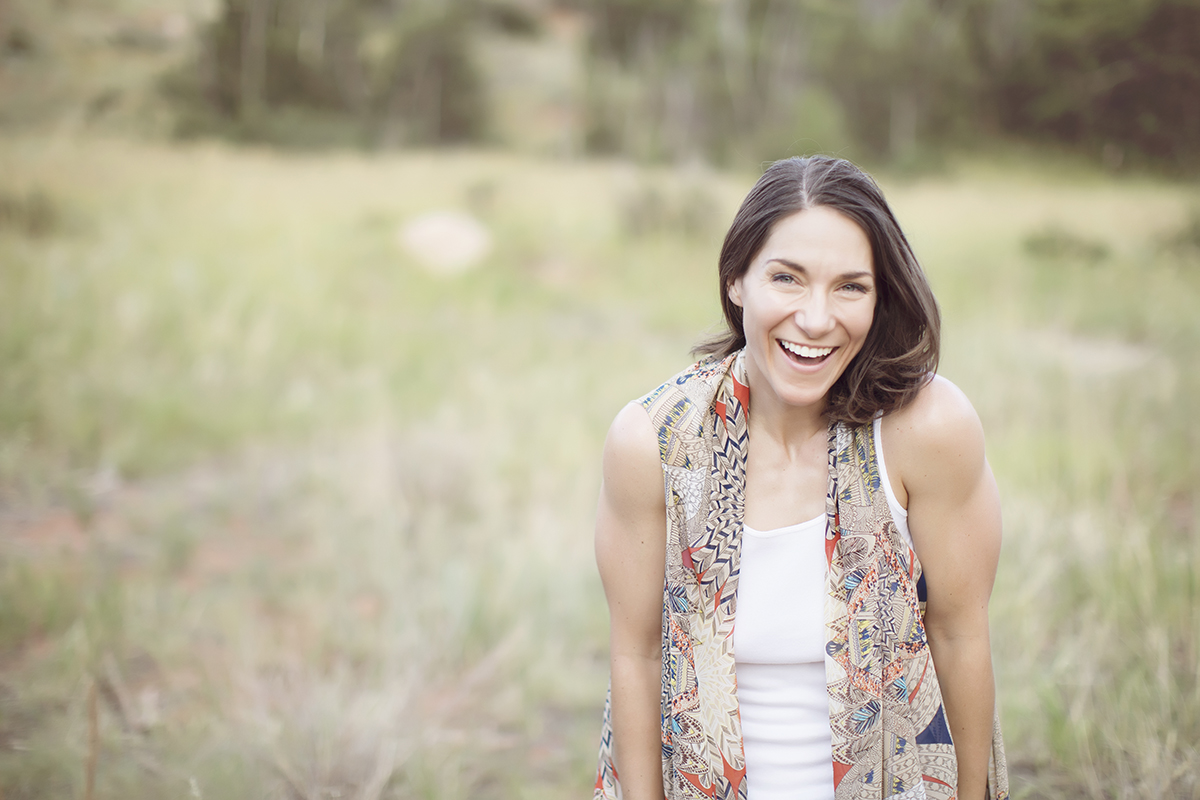 My expectations were exceeded by the stars...
Before my Whiteboard Session with Allegra I felt like there were a million ping pong balls pinging around inside my head. I wasn't sure I really knew what I was doing, what I wanted to do, how to go about it. I had been toying with this transition in my business, but just getting lost in clutter. I knew it needed to change, or maybe already had, but couldn't put my finger on it.
Allegra helped me really break down and visualize exactly what I had been thinking about, how to put it all together and how to start to communicate it. The biggest thing was purging all the fears and realizing that a lot of what was going on - or wasn't going on - was tied to self-doubt and a lack of confidence. Being able to verbally process that was HUGE for me.
Discovering the connection between fear and what was going on and that THAT was the root cause of so much was a huge outcome. The feeling of discovering and seeing the clarity of purpose that I already had within me in the flesh was pretty great and really felt like I had a place to move forward from.
The Whiteboard Session was a 10 out of 10 and my expectations were exceeded by the stars. I was delighted by our connection.
Kourtney Thomas // kourtneythomas.com
**+ I'm interested, but the investment makes me nervous. Can you talk me through your pricing a bit?
Definitely. Making the investment in a coaching partnership - no matter the length, intention or cost - is always edgy. And it's supposed to be! By saying "yes" you're commiting yourself to change, discovery, and a willingness to do things differently tomorrow than you're doing them today - all of which can be terrexcitifying.
It can be hard, too, to put a dollar amount on an intangible result. How much is clarity worth? How much is centeredness and calm and getting out of your head worth? How much is having a clear action plan and getting a kick start on your big vision worth? No one can answer that for you BUT you.
Great news: YOU get to decide what would be worth the fee. What would YOU want to uncover and create within a powerful coaching conversation and the week following with my support that would be worth $525?
Let's do that.
(*in addition, if we decide to commit to a longer term partnership your Whiteboard Session fee will be applied to that investment)
+ Do I have to sign up for more coaching afterwards?
Nope. A Whiteboard Session is meant to stand alone whether we end up continuing with a longer partnership or not. IF at the end of the WBS we both feel like a coaching partnership could support you we'll set aside a separate time to discuss what that could look like. If we DO decide to move forward with that your WBS fee will be applied to your longer term coaching investment.
+ I don't have two hours. Can we do one?
Nope. What makes this conversation so powerful is the time you're setting aside to focus on and give space to YOU and what's on your mind. Insights can take time and space to show up and it's not uncommon for a WBS to go in a totally different direction than you expect coming in, which is what makes it so magical. Two hours gives us plenty of time to slow down, explore, head in multiple directions, and ultimately end up with a comprehensive Whiteboard Map (and all of the mental clarity that comes with it!) for you to walk away with.
+ I'm still not sure if this is a fit. Can you help?
Of course! I am more than happy to connect directly and answer any questions you might have to help decide if this is the right fit. Click here to set up a time to chat!